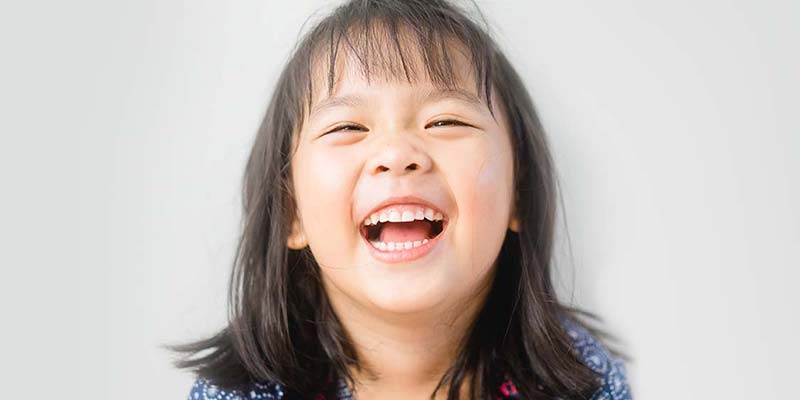 Kids Dentistry Cabramatta Parents Can Trust
Are you struggling to find kids dentistry in Cabramatta, that you feel you can trust?
At LV Dental Clinic we take pride in making kids dentistry in Sydney 2166, fun and relaxing. Our lead dentist, Dr Linda Vo, uses her friendly caring approach to gain the trust of your child, while our compassionate dental team are able to use their positive attitudes to turn a frown into a smile.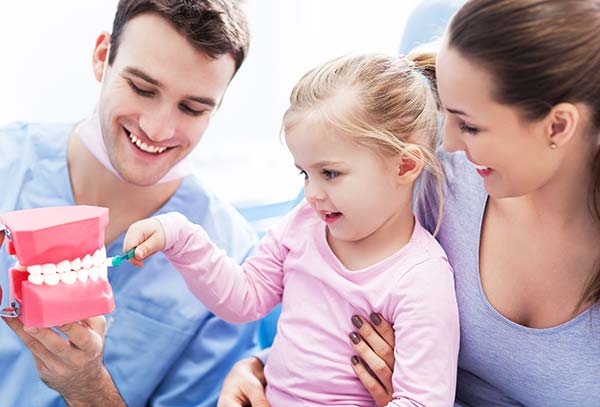 Kids dentistry in Cabramatta – Why baby teeth are important
It's important to take good care of your child's baby teeth. They play an important role in helping your child to speak clearly and bite and chew their food. This is why we recommend you bring your child to visit our Cabramatta kids dentist at six month intervals. Learning how to care for their teeth from an early age will become a habit that they carry with them throughout their adult life.
Childrens dentistry in Cabramatta – Our treatments and services
When you visit our dentists for the first time along with your child, you'll notice that Dr Vo has a gentle, caring and compassionate manner that kids really love. She prides herself on making sure that kids leave her dental care feeling happy and content.
Our range of kids dentistry treatments and services include:
● General check-up and cleaning
● Fluoride applications
● Fissure seals
● Tooth coloured fillings
● Mouthguards
● Jaw realignment treatment
● Oral education
● Nutritional advice
When should my child first visit the dentist?
We recommend that children visit our family dental clinic in Cabramatta 2166, from as early an age as possible. Primarily with other family members who are booked in for a dental check-up, so they feel safe. Doing this also gets them used to a dental environment with all the sights and smells. The best time to visit our dentists is when they get their first tooth, and certainly before their first birthday. While it may not be possible to give them an examination, they can enjoy a ride in our dental chair and even count their teeth with Dr. Vo.
Another advantage of early visits to our Cabramatta, Sydney, NSW 2166 dentist is that it enables us to monitor your child's development and spot any irregularities or issues in their early stages.
For example, when necessary, orthopaedic jaw alignment treatment in kids can be undertaken when they're around the age of 7 or 8 to help prevent the need for tooth extraction, braces, or jaw surgery when they're older.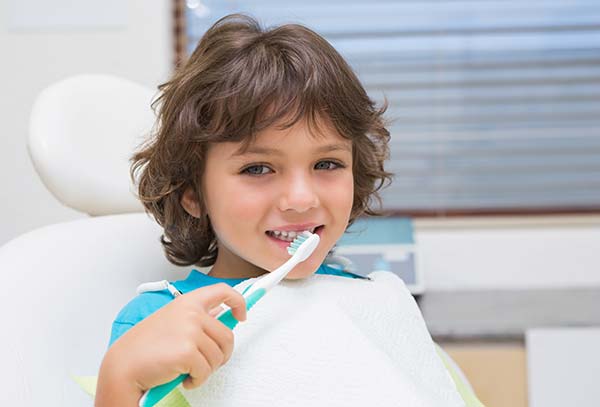 What to expect during your child's first dental check-up
During their first proper dental check-up, our Cabramatta NSW dentists will:
● Make a note of which teeth have erupted
● Examine the lips, tongue, cheeks and throat
● Assess their jaw development
● Check for cavities
We work with parents offering dental advice and guidance to help you care for your child's teeth. We'll be happy to show you the correct way to brush your children's teeth and recommend that you let them see you doing this each day, so they can copy you. For very young children, you might want to enquire about our safe toothpaste and fluoride-free products.
If you're looking for kids dentistry in Cabramatta then look no further than LV Dental. Healthy teeth make for a happy child, so please bring your child along to see us as soon as you can. Call our dentists today on (02) 9158 6373 or book your appointment online.