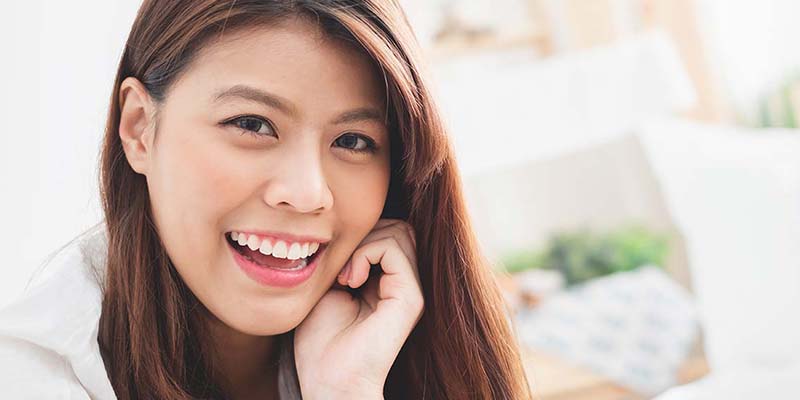 Crowns and Bridges Cabramatta Patients Can Rely On
If you have missing or damaged teeth which need repair, then one solution is crowns and bridges. Cabramatta-based LV Dental provides a variety of dental crowns and bridges options for you and your family.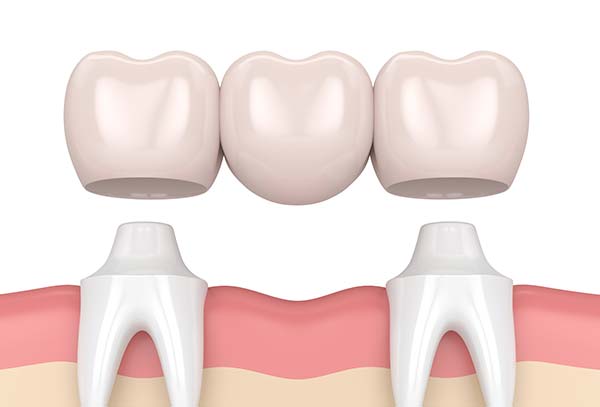 Reasons to use a dental crown
Our friendly experienced dentists may recommend a dental crown to:
Restore a broken tooth
Cover an unattractive tooth that is misshaped or discoloured
Strengthen a tooth that has limited tooth structure remaining
Anchor a bridge
Provide protection and strength to a tooth that has had root canal treatment
Top a dental implant
Protect a weak tooth from fracturing
Dental crowns cover a tooth completely from top to bottom and are usually made from porcelain. It's one of the best materials to use because it has the natural translucency of teeth and our dentist can colour match it to your surrounding teeth for a seamless finish.
How do dental bridges work?
A bridge may be recommended by our Cabramatta dentist if you're missing one or more teeth. Spaces left by missing teeth can cause misaligned teeth as nearby teeth move position in an attempt to fill the gap. This in turn may affect your bite and because misaligned teeth are harder to clean, it can also lead to gum disease.
Dental bridges span the gap left by missing teeth. They consist of a framework containing one or more dental crowns or pontics. To secure the bridge in position, natural healthy teeth or dental implants are used at either end of the gap as an anchor. These healthy teeth, known as abutment teeth, are covered with crowns for additional strength. The bridge can be made from porcelain or ceramic, based on the location and function, the aesthetics and the cost. Our Cabramatta dentist will help you to decide.
How are dental crowns and bridges made?
Before a dental crown or bridge can be made, the tooth or teeth need to be reshaped to accommodate the crown. After this, an impression is taken to create a mould for the crown or bridge which will be made at the dental laboratory. Don't worry, we won't leave you with missing teeth!
A temporary crown or bridge will be fitted while your permanent crown or bridge is being made. A second appointment will be necessary where your temporaries are removed, and you'll be fitted with your new crown or bridge. Your bite will be checked, any adjustments made, and once your dentist is happy, your crown or bridge will be cemented firmly into place.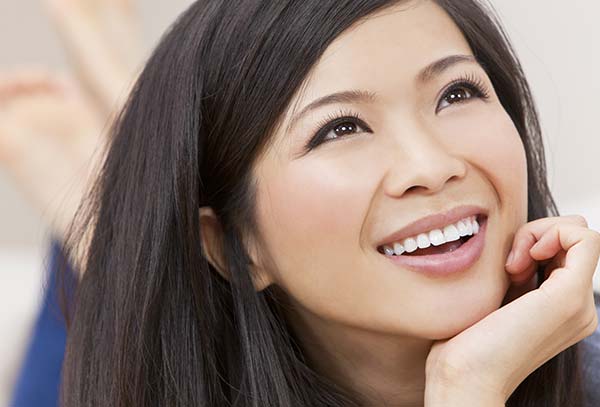 How long do dental crowns and bridges last?
An average crown or bridge should last for around 7-10 years; however our high-quality crowns or bridges can last longer than 10 years provided you maintain good oral health and visit our dental clinic for regular six monthly check ups and cleans.
If you're in need of crowns and bridges in Cabramatta, then we're the dentist for you. Our experienced dentists use only the best materials and the latest technologies and techniques to provide patients with the best dental care possible. Call us today on
(02) 9158 6373
or book online to schedule a consultation.