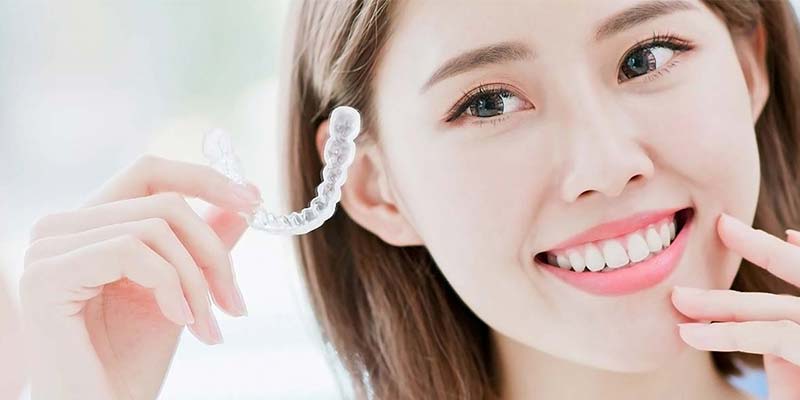 Invisalign in Cabramatta – Get the Smile You Want Using Discreet Aligner Technology
If you're embarrassed by your crooked smile and find yourself staying out of selfies or standing at the back in group photos, then why not consider straightening your teeth with Invisalign in Cabramatta?
A great alternative to traditional braces, Invisalign orthodontics treatment is the clear choice for those who want straighter teeth in Cabramatta, without the hassle of brackets and wires.
Here at LV Dental we promise a much simpler approach. With Invisalign, Cabramatta patients have no need to dread the thought of orthodontic treatment. Our friendly, gentle dentists are highly experienced and will talk you through the entire process, so you feel far more at ease.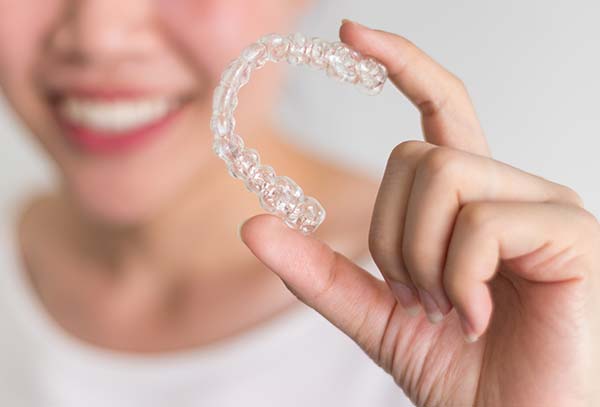 Clear aligners in Cabramatta, NSW – Orthodontic dentistry with a clear difference
Invisalign orthodontic treatment consists of a series of custom-made clear plastic aligners which are worn sequentially over the teeth a bit like a mouthguard. They work like any other type of tooth brace to gradually guide the teeth into their correct position by applying gentle pressure. However, unlike traditional braces in Sydney, there are no brackets and wiring needed.
Also referred to as clear braces, Cabramatta patients wear each set of clear plastic aligners for around 2 weeks before swapping them for the next in the series. By the time you've finished wearing all of your aligners, treatment is complete, and you'll have a beautiful straighter smile to be proud of.
Invisalign in Cabramatta – What can it treat?
Invisalign can be used to correct a range of common problems, including:
● Gapped teeth
● Crooked teeth
● Overbite
● Underbite
● Open bite
● and, a Cross bite
While Invisalign is a great treatment for most people, if your dental condition is more complex, then our dentist may recommend a traditional brace to straighten and align your teeth, which is why a consultation is always needed prior to going ahead with Invisalign treatment in Cabramatta.
Our experienced team provide very high standards of oral dentistry care, so you can get the orthodontic treatment you need, right here under one roof.
How are my custom Invisalign aligners made?
Your Invisalign clear aligners are created using the latest 3D imaging technology based on your customised treatment plan. Made from SmartTrack® material in a centralised laboratory, they're designed with your comfort in mind. Each dental aligner is also individually trimmed as everyone's gumline is different, so Sydney patients are guaranteed a perfect fit.
Does Invisalign treatment hurt?
It's perfectly natural to feel a little discomfort when you first start to wear your Invisalign aligners and, when you swap them out for the next set in the series. Don't worry though, because this is a good indication that they're working their magic for you. What's more, any discomfort should wear off after a couple of days.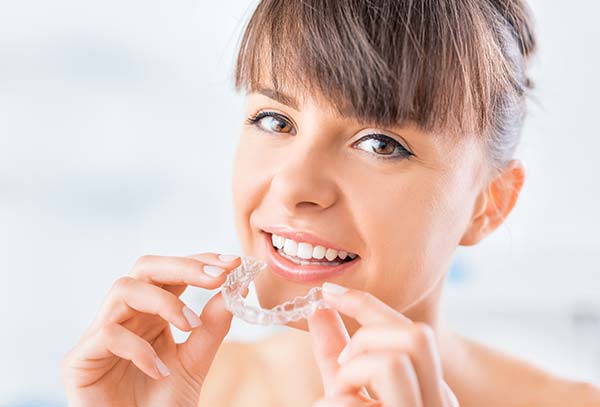 What about the benefits of Invisalign clear braces here in Cabramatta
One of the greatest benefits of Invisalign is that they're barely visible. So much so in fact that people probably won't even notice you're wearing them.
Other benefits include:
● The ability to remove them easily for eating, drinking, and cleaning your teeth
● Unlike bracket and wire style braces, because Invisalign aligners are designed to be removable good oral hygiene is far easier to maintain
● You don't have to worry about food limitations when you undergo the discreet Invisalign treatment
● Each clear dental aligner is easy to clean -simply by brushing them gently with a toothbrush
That said, wearing dental aligners in Sydney NSW isn't all plain sailing….
Cabramatta patients will need to commit to wearing their Invisalign aligners for 20-22 hours a day to achieve the best results. Teens be aware that your dental aligners will have blue compliance lines so both you and your parents will know if you've been wearing them correctly.
If you've been putting off getting your teeth straightened here in New South Wales, then perhaps now is the time to visit LV Dental in Cabramatta 2166 to find out whether Invisalign is right for you. Book an appointment online or give us a call on (02) 9158 6373 and take the first step towards your perfectly straight smile.