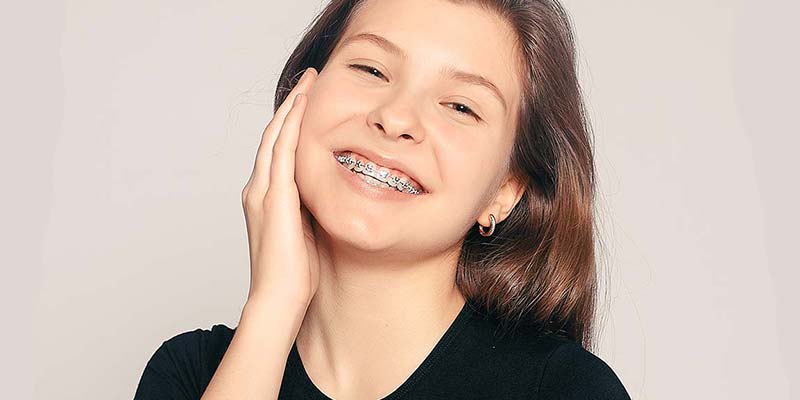 Braces Cabramatta Patients can Trust for a Straight Healthy Smile
If you're considering braces in Cabramatta, Sydney then you've come to the right place. At LV Dental we provide a variety of braces options to help you get the dazzling smile you've always wanted.
Our modern dental clinic is equipped to offer the latest in braces technology and our gentle, caring dentists are highly knowledgeable in orthodontics for Cabramatta children and adults. No one should feel ashamed of their crooked teeth or suffer from embarrassment, when there are so many orthodontic options for patients to choose from. We are not a specialist orthodontist in Cabramatta but we are experienced in orthodontics and provide an affordable comprehensive braces service, so why don't you give us a call?
Whether it's for you or your child, we can discuss the type of braces most suited to your dental needs and your personal circumstances.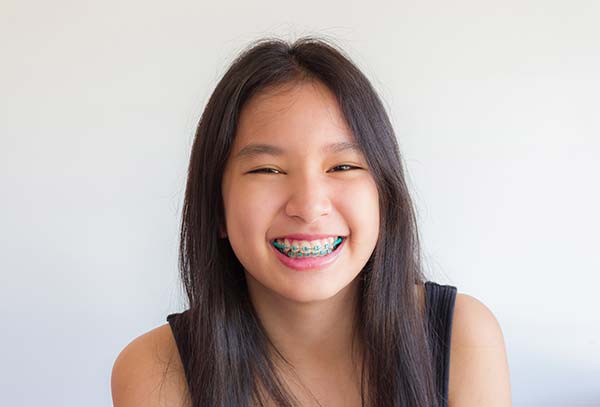 Dental braces to suit you
LV Dental doesn't just offer traditional bracket and wire braces. Different technologies are available to meet the needs of every patient. Our principal dentist, Dr Linda Vo, is experienced in using aligner systems (also known as clear braces) such as Invisalign and SmileTru, retainers and orthopaedic devices to help create a straight smile. While she sometimes recommends clear brace systems for children, they're usually more suited to adults.
Nowadays most people can have straight white teeth since they understand the importance of an attractive healthy smile. Many adults prefer to straighten their teeth discreetly with clear aligner systems such as SmileTru, but in more complex cases, traditional braces can be the better option.
The difference between traditional braces and clear aligners
Both types of braces are designed to gradually move the teeth into their correct positions by applying gentle force but there are obvious differences.
Traditional braces consist of metal brackets, rubber bands and an arch wire that is fixed to the front surface of the teeth using a special dental glue. Patients need to pay regular visits to their dentist in Cabramatta, Sydney, NSW in order for the wires to be tightened so they can continue to guide the teeth towards the required position.
Benefits of traditional braces
● Strength and durability – they're stronger than other brace materials such as plastic or ceramic
● cost effectiveness – They're less expensive than clear aligner systems
● And, they have the ability to correct a wide range of mild to complex issues
Because the rubber bands can be coloured, they can be a fun braces option for children or outgoing adults.
What about clear aligners?
Clear aligners such as SmileTru and Invisalign consist of a series of transparent aligners which are worn over the teeth sequentially. No brackets and wires are needed and rather than being fixed into position, they're easily removable.
Each aligner moves the teeth sufficient enough before it's swapped for the next aligner in the series – usually about every 14 days. Once the last aligner has been worn, the treatment is complete.
SmileTru offers the following benefits:
● They're barely visible
● Treatment usually completed within 6 months
● Short treatment time keeps the costs down
● Aligners are removed to eat, drink, and brush your teeth
● Oral hygiene is easier to maintain
● More comfortable to wear than traditional braces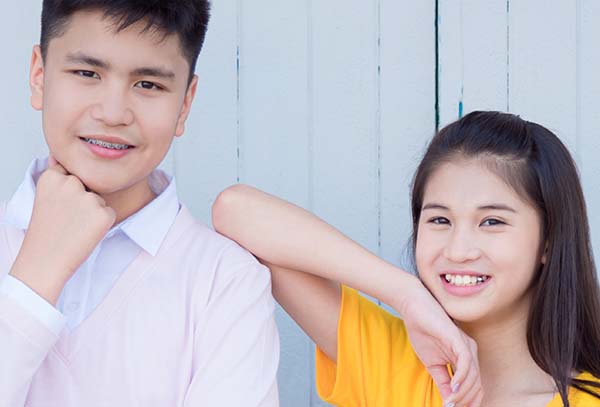 Straighten your teeth with braces in Cabramatta
Don't put up with crooked teeth any longer. One call or online booking is all it takes to schedule a braces consultation and take the first step to an attractive straight smile. Call LV Dental today on
(02) 9158 6373
and get the beautiful smile you deserve.